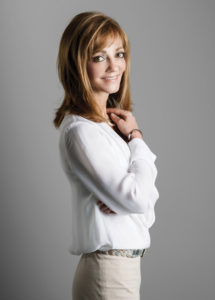 Today, we're dialing into the performance tax issue with Caroline Beasley, CEO of Beasley Broadcast Group. Her family-run company has been around for over 55 years. Though they run several stations on the east coast, the company's mission is to make sure each one is actively involved in the community it serves.
We asked what makes radio special. Her reply: "localism." That's an interesting term, and for Caroline, it's not just a way to describe how her stations operate, it's a philosophy.
Think Locally, Act Locally.
"Our managers live within the community," Caroline said. "Our on-air talent lives in the community, their kids attend the local schools." Everyone knows the community and wants it to thrive. Of course, they report on traffic, weather and concerts, but they're also involved in music and events at a hyper-local level.
How involved? At WDHA, Lindsay Klein hosts Homegrown Spotlight promoting New Jersey's vibrant music scene; and Jaxon's Local Shots on WMMR provides airtime for up and coming artists in Philadelphia, just to name a few.
It Doesn't End with Music
Caroline talked about The Campout for Hunger with Preston and Steve, a yearly station-sponsored event that collects food donations for needy families.
The first "campout" was just two guys broadcasting from an RV in the dead of winter, but the station always imagined it as something bigger. These days, the Campout for Hunger is a much-anticipated event spanning 5 days and featuring local bands, movies, fair rides and more. The most recent event raised over 683 tons, yes TONS, of food for Philabundance, the local food bank.
Caroline also mentioned the praise given to WRAT for providing lifeline information during Hurricane Sandy. When the storm hit, the hard rock station switched off the tunes and reported vital information instead. WRAT even connected a listener to a family member who he hadn't heard from for days.
All That is At Risk
If the big labels were to get Congress to pass a performance tax, the resources used for talent, new artist promotions and community involvement would be sent to the labels instead.
"That would not deliver a good listening experience," Caroline said. We agree.