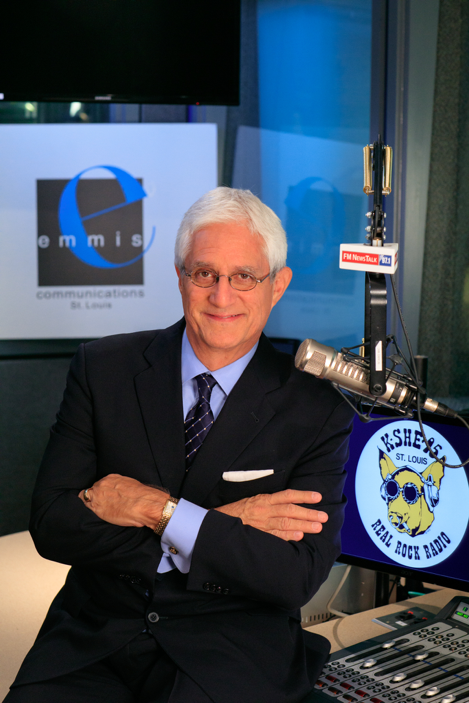 As part of our efforts to show the role radio plays in both the music industry and local communities, the Free Radio Alliance is reaching out to its members to learn what they think about the state of radio and how a performance tax might affect it.
Our first interviewee is John Beck. He got his start in radio back in the 1970s so he knows a thing or two on how the system works, and why it works. Taking us through the halls of his office, the first thing you notice are the framed gold records lining the walls, thank you gifts from musicians for helping to make their best songs big hits.
Getting Music to the Masses
John is involved with three stations in St. Louis—KPNT (105.7 The Point), KSHE and KNOU. Between the three, they play a mix of Top 40, mainstream rock and alternative. "We hear from, and are visited by, all of the major labels and many independents," he says. Every day they are asking for more airplay for their artists.
With that kind of persistence, they must see some value in radio.
That's not to say John's stations only stick to playing big names. "New and local artist exposure is very prominent. Often artists come into the studio and play live on the air." At 105.7 The Point, a program called New Music Sunday has been on the air since 1994. That's a lot of new music.
Concert Promotion
When it comes to promoting local concerts and festivals, John begins counting off all the ways radio supports live music. Each station airs unpaid announcements for shows, maintains concert calendars for the public and holds ticket giveaways and contests. It's all part of a collaborative relationship between the promoters and radio.
Plus, you'll see some station call letters on the local festivals they sponsor all year round. Loufest is the big one. But there's also The Ballpark Village Concert Series, KPNT's Pointfest and NOW Night Out. If you live in St.Louis, you know these festivals.
Giving Back
In 2016, the family of stations John manages were involved in over a dozen different outreach and fundraising efforts. This included blood drives, food drives, collecting donations for the local chapters of the March of Dimes, the American Red Cross and Backstoppers of St. Louis which supports the families of first responders.
And radio is not only active in scoring donations, but supports these groups in the form of free public service announcements and volunteering initiatives. John is quite proud of all the work his stations have done. In fact, he was awarded three times last year by three separate charitable organizations for his efforts.
A Taxing Issue
Finally, we asked John what he thinks of the performance tax, supported by the recording industry.
"Outright wrong," he said. "Record companies derive a huge benefit from the free exposure. It's sad that the record industry, the same organizations that beg us to play their music every day, have lost sight of how much of their success is due to radio airplay."
As for the tax itself, "it would add an unfair expense burden to broadcasters who are already struggling to make their budgets. Simply put, it would put a lot of broadcasters out of business."