The people who work in radio can be summed up in one word: passionate. And no one exemplifies that better than today's featured ally, Trila Bumstead. She has an energetic enthusiasm for radio and its role in the community. Her company, 'Ohana Media Group, operates in Astoria, Oregon, Anchorage & Wasilla, Alaska. By most measurements, those are pretty small cities, but that only makes radio there a much bigger part of the culture.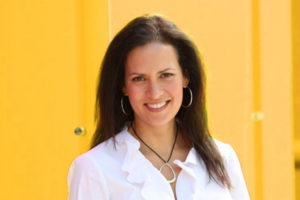 Tuned in to the Neighborhood
Trila told us serving the community is not a unique thing for radio. Whether it's being involved with local charities and causes or promoting nearby events, "it's just part of what we do, and something we do all the time."
Usually, these small-town events will feature local musicians who are invited on the air to promote both their music and the festival. However, for the 200-year anniversary of Astoria, the radio station worked with the local community to promote Reba McEntire's local celebratory concert.
It was a big name for such a small city and everyone at the show had a wonderful time.
Playing Together
Speaking of big names, there's definitely a symbiotic relationship between artists and radio. Radio is different than other music outlets because it's free and, now with technology, more ubiquitous than ever. That makes radio a great resource for both listeners and artists.
"We hear from labels all the time, which is great," Trila said.
She likes the collaboration between the labels and radio. Those who work in radio enjoy giving exposure to new music and the labels constantly provide new songs and artists to play. Alternatively, the labels want to continue to reach the fans of established musicians or help listeners discover new music and radio is the perfect channel for that.
"It's a big sandbox and we're all playing together in it."
Trila put it this way: "It's a big sandbox and we're all playing together in it." However, a performance tax would impact the collaborative nature of how labels and stations work together.
"Even today, radio is still the gateway to fame and fortune for performers," Trila added. "Why change it?"
Good question, Trila.