Every day, Americans rely on radio stations in their communities to bring them the news, weather and traffic they need. As stewards of the public airwaves, local radio stations have a commitment to public service that stations take seriously as they work to meet your community's needs.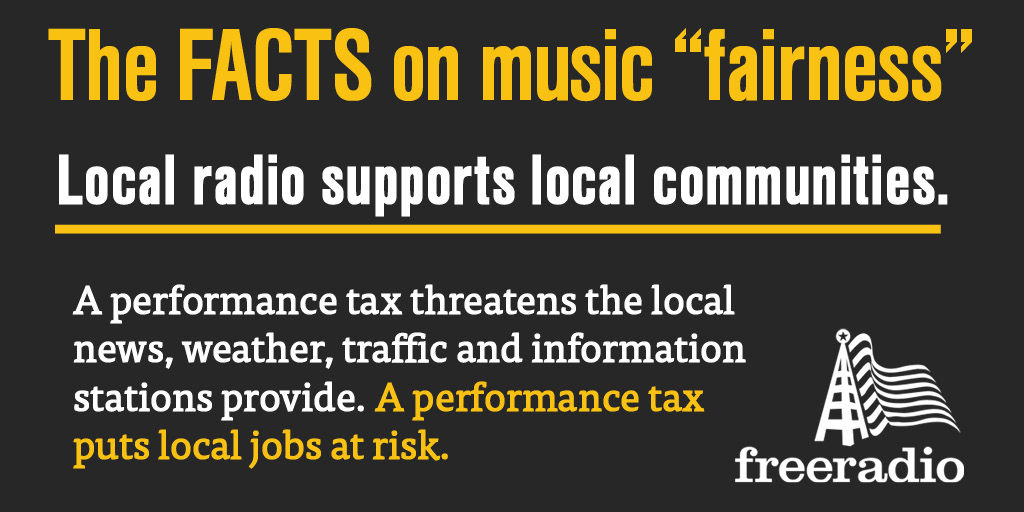 This is never more apparent than during emergency situations. Just last month, after tornadoes devastated Bryan County, Ga., the Cumulus station cluster in Savannah came together to collect donations, emergency supplies and hundreds of meals from local restaurants for first responders and impacted families. With personal insights into the community's needs and partnerships with local businesses, local radio stations – the medium with the widest reach in the U.S. –  are in a powerful position to provide this support.
Stations provide a key line of defense for public safety. Carrying emergency alerts and maintaining news, weather and traffic partnerships, they can deliver emergency information to the public quickly and effectively. For example, as wildfires scorch New Mexico, News Radio KKOB is not only covering the emergency, but also providing its community information about their unique risks, connecting listeners to recovery resources and looking ahead to prepare for the long-term consequences of the disaster.
With reporters and staff in your hometown, local stations have insight into your community's needs after national media moves on from breaking news.  As WPKY radio owner Beth Mann expressed to Poynter about this commitment, "When everyone else is gone, we are still here," she said. "We are community stewards. It is our job to connect the dots for people, to help them find the help they will need. And we will be key to building back the economic base of this town. It will be more important than ever for us to stress that we all have to support our local businesses."
Any legislation that affects local radio must take care to preserve its vital public safety role. But Congress is currently debating legislation that would levy new fees on local radio simply for playing music, without considering the music licensing system holistically and radio's service to communities. This could devastate local radio, impacting not only the stations you love to listen to every day, but also your community's safety when disaster strikes.
Tell Congress to stand up for local radio today!